10 travel tips you need for a smooth holiday - An ultimate guide to preparing for travel
I love travelling. I have travelled with kids, without kids, with a partner, and without a partner. Going on a holiday doesn't just have to be by air, cruise ships are pretty fun too.
I have managed to travel to Indonesia, Sri Lanka, India, Laos, Cambodia, Malaysia, Vietnam and eaten street food in Bangkok, Kuala Lumpur, Delhi and Hanoi without getting the dreaded tummy issues that scare people from travelling to Asia. I have travelled on organised tours and independently. To date I have not lost anything important while travelling, have thousands of fabulous photos, only been scammed a few times and have loved sharing my experiences with with anyone who is interested.
How have I avoided the dreaded rumbly tummy, dealt with overpacking, stayed healthy despite multiple flights and managed with jet lag?? By following these travel tips. Add them to your list of travel essentials to ensure that you and the people you travel with spend more time exploring the world instead of worrying about the nuts and bolts of travelling.
Contents
Tip 1:
How to stay healthy on your holiday - Preparation
Most travellers plan their travels meticulously. Destination, transport, accommodation, currency, activities – tick. Health? 'I'll be fine"
A lot of people get sick on holidays and often blame the water or the food and sometimes that is the case however, it is frequently stress related. They have a hectic schedule prior to going on holiday and then there's the stress of getting all your shit together to actually get to the destination that you have been dreaming about for months.
There is lots of research coming out now that shows the correlation between stress and gut health. When you slow down and relax, which is what you do on your trip of a lifetime, the body also lets go realising that the stress period is over and it can now start to repair. Part of the repair process is exacerbation of symptoms before the healing begins.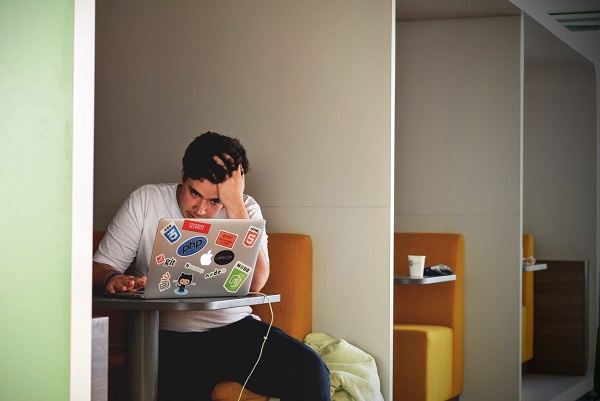 I am a meticulous travel planner, I like to have everything sorted before I get on that airplane. Once I land, I'm on holiday and I'm ready to start exploring. I need to be quite meticulous because I have Chronic Fatigue Syndrome and IBS, both conditions are the natural enemy of overseas travel, particularly to Asia.
Obtain proper medical advice before you travel
Visit the Department of Health website at health.gov.au if you're Australian or your local Health website for all the latest updates. Your local doctor will be able to help you with vaccination advice for the particular countries you're visiting. Make sure you take these steps well in advance to travelling. Many vaccinations require repeat doses, and/or take time to take effect. Make sure you have letter from your doctor for any medications you are carrying, each country has their own rules on pharmaceuticals.
How to reduce your chances of getting a stomach bug
Before departure, I -
Start taking pro-biotics 2 weeks before I leave. A broad spectrum one with at least 15 Billion cfu.
Drink juices made of cucumber, mint, fennel, lemon and ginger – this combination will help add beneficial gut bacteria and help to flush your system. To make this drink, peel the lemon and then put all the following ingredients through your juicer:

Half head of fennel
Half to one cucumber depending on size
Mint, ginger and lemon according to personal taste. Aim for 1 inch of fresh ginger and half a peeled lemon
Add an immune system supplement also. I like BioCeuticals ArmaForce, it's only available through naturopaths however.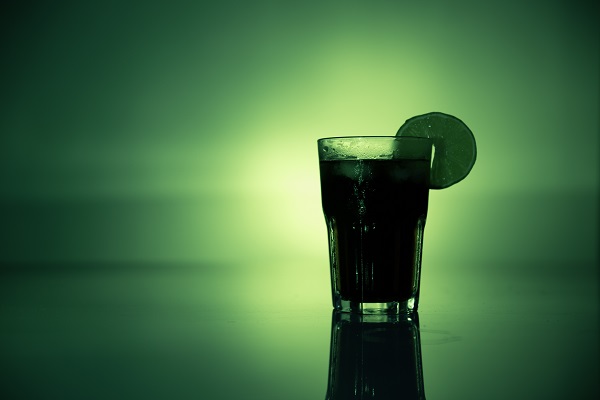 Every day while travelling, I :
Continue to take the probiotics, shelf stable ones if you are moving around, ones that require refrigeration are inconvenient in hot countries.
Continue with the immune system supplements, especially important for plane travel as they can be quite germy.
Add Travellers' Diarrhoea tablets, I like the Ethical Nutrients brand.
[BONUS TIP]
Take the Travellers' Diarrhoea and probitiocs together and at a different time to the ArmaForce because the anti-microbial properties of zinc and olive leaf in the ArmaForce will destroy the probiotics.
In my travel medical kit, I have:
Charcoal capsules, great for stopping any tummy rumblings if you have eaten anything dodgy. Start taking them as soon as you feel the gurgling. Don't take probiotics at the same time as you take the charcoal as they will be absorbed by the charcoal before they do any good in your stomach.
Imodium
An anti-microbial supplement called Costat made by Metagenics. Take this at a different time to the pro-biotics and traveller's diarrhoea tablets, the anti-microbial properties of the herbs will kill the pro-biotics.
Broad spectrum antibiotics as a back-up, I have never had to use them, but I like knowing they are there.
Paracetamol and ibuprofen, they can be purchase locally but the packaging may not be in English or there may not be any packaging. You can buy strips of paracetamol and ibuprofen in Asia, but the dosage may not be obvious.
Anti-histamines, they come in handy for hay fever, smog and pollution, prickly heat or an allergic reaction.
[BONUS TIP]
When I get on the plane, I wipe down all the surfaces I will be touching with sanitiser. Planes are on tight turnaround times and the cleaners don't have the time to clean everything thoroughly.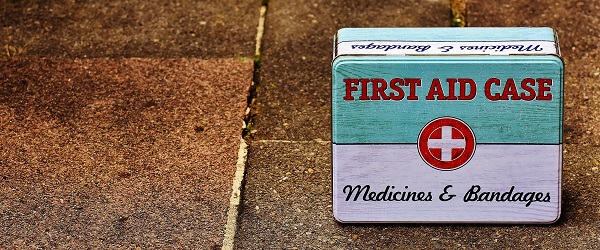 Tip 2: Travel Insurance (trust me, don't travel without it)
Why is travel insurance so important?
Having travel insurance is a must, the benefits vastly outweigh the cost. The risk of not getting it is just not worth it, work those few extra shifts, forgo a few takeout meals or nights out with friends and pay for travel insurance. Make sure you add on any extras like motorbike, bungee jumping, hot air ballooning, and skiing activities at the time you organise your travel insurance. You can add the extras later, but it will cost you more.
I always add extras to my travel insurance cover even though I don't ride a motorbike, I figure that tuk tuks in Asia can fall into the same category and I just want to be covered. You also can't always plan for every activity, spontaneity while travelling happens and you don't want to miss an opportunity for a great memory because you're worried that your travel insurance won't cover the activity.
The $200-$ 400 you pay for your travel insurance policy can save you tens of thousands if something happens while you are travelling.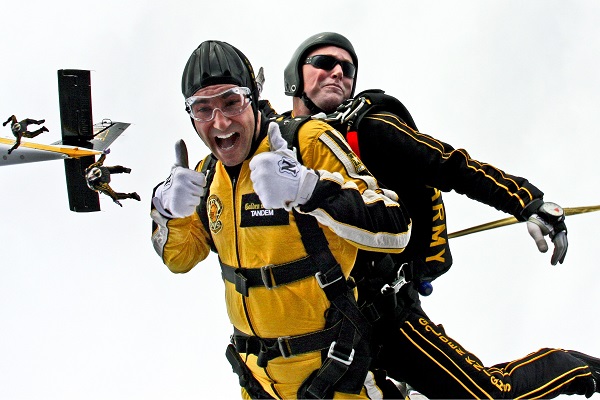 Travel insurance covers you for:
Medical issues – read the fine print about pre-existing conditions and mental health. Unfortunately a lot of providers still will not pay cover you for pre-existing mental health issues. Check the levels of cover for medical costs and medical evacuation, the expenses can mount up pretty quickly and you don't want to find out that you have exceeded your travel insurance limit and have to fund the rest of your treatment. Your policy should ideally have unlimited cover for medical costs and medivac.
Acts of God (think Bali's Mount Agung eruptions, avalanches, flooding etc)
Loss of Belongings – a friend travelled on the trip of a lifetime to Antarctica, they arrived but their luggage with very expensive, carefully selected polar clothing didn't. Their travel insurance covered an emergency shopping spree in Ushuaia, Argentina, the boat doesn't wait for luggage to arrive.
Valuables – think about all the techy stuff you take with you on your travels
Cancellations – they happen and can be highly inconvenient and you don't want to be left out of pocket for extra flight, accommodation, and any other costs you incur
What your travel insurance won't cover is Risky behaviour – what is fun as a traveller can be seen as risky behaviour by insurers. Loss, injury or damage incurred while under the influence of drugs and alcohol can be classed as your fault and the insurer won't reimburse your costs
Before you pay for your travel insurance, make sure that they will pay for your expenses up front. Some policies will refund your expenses after you submit a claim, this could end up being very expensive, particularly if you are travelling in the USA.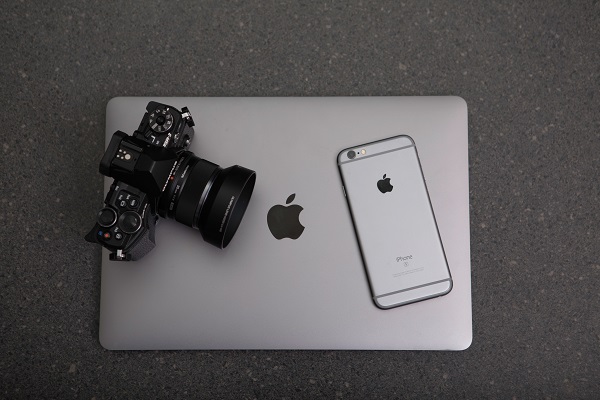 Tip 3: The backpack or suitcase debate
Do I take a backpack or suitcase when travelling? Plus additional tips for carry on and packing
The age-old debate! It all depends on how long you are going and the type of travel you are doing.
If you're travelling for more than 4 weeks, a backpack with wheels will be easier to get around with. A backpack is great for group tours or when you are moving around a lot on various modes of transport.
If you're only going for a few weeks & you're not moving around too much, opt for the suitcase - the smaller the better and with wheels is easiest. A soft sided, 4 wheel suitcase with a top opening is my go to choice when I'm staying in hotels because it fits perfectly on a luggage rack.
A hard-shell suitcase is good when you have clothes or items that you don't want crushed or damaged while in transit. The only problem I have with this type of suitcase is that it opens in half and requires a lot of floor space if you can't unpack & store it. Good suitcase for a cruise or a holiday that covers one or two destinations.
[BONUS TIP]
You want to keep your suitcase off the floor wherever possible. Depending on where you are, you could end up with more souvenirs from your trip than you planned for.
What to pack for easy travel
When it comes to packing, the old saying "if in doubt, leave it out" are wise words that you will be grateful for when you are carrying you luggage up or down stairs at train stations, hostel stairs and cobbled streets. These are the realities of travel
The traveller's rule of thumb is pack for one week, this is enough for 3 weeks of travel. Take the climate into account and pack thin layers rather than bulky items.
Rolling or folding your clothes is personal preference, I have found it depends on the types of fabrics. Either method takes up the same amount of room in your bag. A lot of seasoned travellers swear by packing cells, I have found that they work better in a suitcase rather than a backpack.
Work out a packing system rather than just jumbling everything up every time you open your bag, you will save lots of time and panic when you have to pack you bag early in the morning to move to the next destination. Aim travel as light as possible (I'm still learning this one after over 20 years of travel, but hey we all need goals).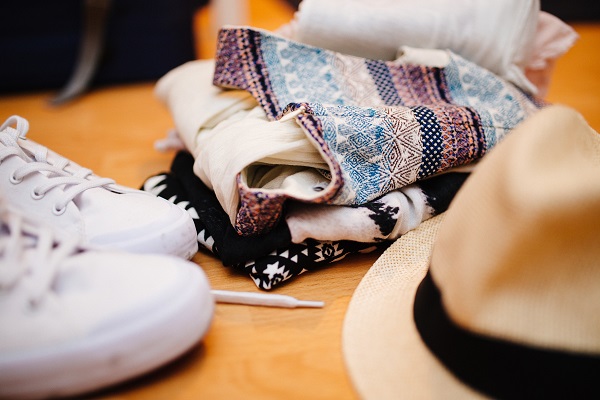 Carry On travel essentials
Travel pillow and sleeping mask, lightweight blanket, sarong or scarf to cover yourself when trying to get some sleep or if the plane is cold, which does happen.
International power adapters, extra charging cable and portable battery in case all the charging points are taken. Not all airports have easy to access charging points
A change of clothes (or at least undies), socks for longer flights, baby wipes and toothbrush to freshen up on the plane & a lightweight rain coat if you're heading to a cold destination.
Pens to complete your immigration cards
[BONUS TIP]
Buy underwear and socks that dry quickly, it will be worth the investment when you are short on time and need clean underwear.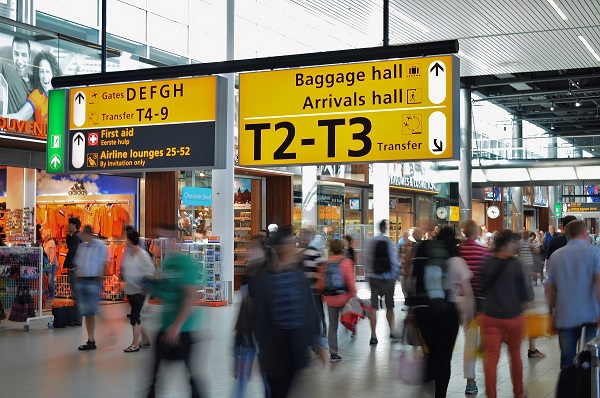 Tip 4: Research your travel destinations
How to be a well informed traveller
Do you have a minimum of 6 months validity after your return date of travel on your passport? If not, you need to apply for a new passport otherwise you could be denied entry by Immigration.
Do you need a Visa? How much is the Visa? How long will it take to receive the required Visa? Research the visa entry requirements for your destination. Lots of countries offer Visa on Arrival, but do you need extra passport photos? Do you have to pay in $US?
Some countries will charge an entry or departure tax, research if it needs to be paid in local currency or $US and have it on hand. If you don't have the correct currency, they will offer to exchange money for you but the conversion rate will not be in your favour.
Knowing this information beforehand makes moving through crowded Immigration channels much quicker, you will appreciate it after 12 – 36 hours of travelling when you're tired and hungry.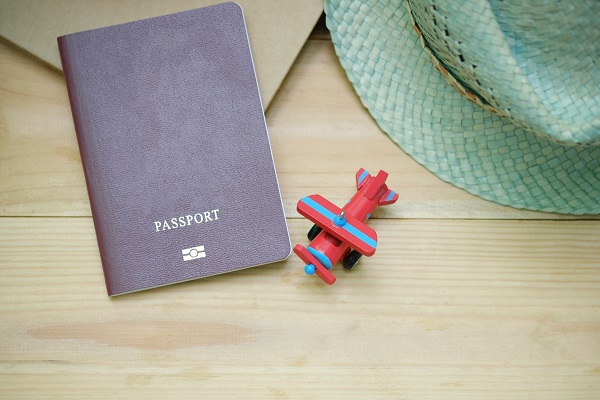 Stepping into another culture challenges our value system. Research the do's & don'ts of the country you are visiting to help you adjust. Having an understanding of how the local transport works and whether or not you can use ride sharing services like Uber from the airport will save you stress and frustration.
Respect local customs by packing a 'conservative' outfit too – in some areas of the Middle East & Asia and in some religious instances, you'll need to cover up from your shoulders down to your knees. Many countries take this very seriously when you are visiting their religious monuments, pack your own sarong so that you don't have to pay to rent one.
Research your destination to understand what it has to offer, the accommodation may be cheap but are you staying in the Red Light District or in the business district that closes down after 6pm?
Are you a city or small town person? If you like bustling cities, you may find small towns boring and regret including them in your travel itinerary. Conversely, squeezing in too much will make you feel frazzled and leave you with visual overload.
Map the distances you need to travel between destinations to get a clearer picture of what is achievable and enjoyable. You're paying good money for your travels, don't come back with travel regrets because you over scheduled and under planned.
Research how to haggle and tip, it varies greatly between countries and cultures. You can avoid many rookie travel faux pas by understanding these two aspects of travelling.
Always make sure that the taxi driver turns on the meter, download Google Maps offline and use it to ensure that the taxi driver isn't taking you on the scenic route to your destination.
[BONUS Tip]
Ladies, pack emergency sanitary items, not all countries have the items you are used to at home, the language barrier could be challenging or they can be really expensive.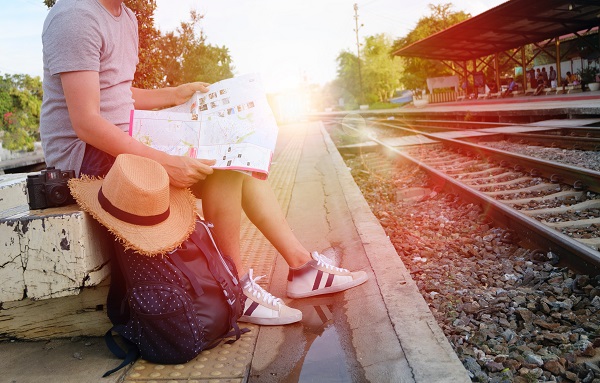 Tip 5: Hello food, drinks, shopping and great memories
Best way to organize your travel funds
Let your bank know that you will be travelling overseas with your debit/credit card. They track out of character transactions, you don't want your cards and funds to get cancelled while you are travelling. Your bank will also be able to advise whether your bankcard/credit card will work where you are going.
It's best to take a mixture of money – credit card, debit card plus cash just in case. Stash some emergency money in your luggage and day bag. If all else fails, have someone you can depend on for an emergency transfer.
Give a trusted friend or family member the details of your travel money card so that they can transfer money into the account if you need it.
Check the fees and charges associated with using your own debit/credit card versus using a travel money card. Your travel destinations will actually determine which of these is a better option due to availability of ATM's and the transaction and currency conversion fees.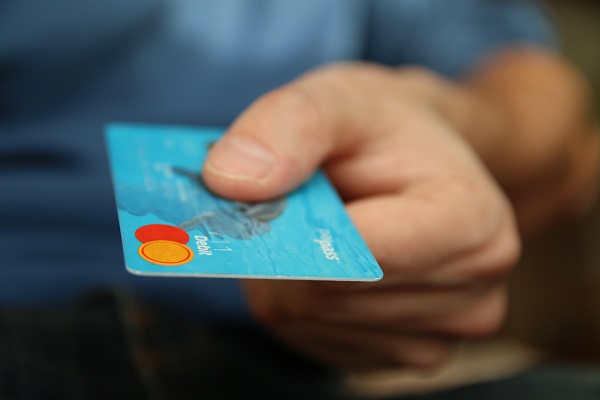 Found the travel deal, now how to budget for the nitty gritty
Apparently a third of travellers spend more on their holiday than they budget for. Factor your travel insurance into your budget immediately, don't assume that the travel insurance available through your credit card will be enough to cover you.
This isn't just about the immediate travel costs, plan for the unexpected both good and bad. This could be the holiday of a lifetime and you don't want to miss an experience like a Broadway show in New York, a cooking class in Rome, nice dinner and show at Moulin Rouge or an elephant safari in Sri Lanka. Spend some time researching the activities you want to do and book them in early to get a discount.
Alternately, unexpected bad things can happen too like missing a flight, losing your passport, you get sick and need medication (travel insurance won't cover this). It will be easier to have some cash stashed away to deal with that, and hey if nothing bad does happen, you have extra cash to splurge on something special on your way home
Tip 6: Travel documents
Why you need to travel with copies of your travel documents
Have copies of your Passport, travel insurance policy, emergency phone & card numbers, as well your ticket details and leave a copy of these details with friends or family at home so that they can forward them to you if needed.
Get folders for travel documents and itineraries. Keep them organised so you don't have to waste time digging through your bag at the airport check-in. Make sure you have pens, some countries still require you to complete Incoming Immigration cards
[BONUS Tip]

: carry a certified photocopy of your passport and any relevant visas in your passport in case your passport is lost or stolen. Having certified copies will make the process of getting a new passport easier and quicker.
Follow this link to see who can certify your documents if you are an Australian citizen.
For readers from other countries, please check who can certify your documents in your country of residence.
It's also handy to have copies of your itinerary and hotel details in one place, just in case and leave a the details with friends or family at home so that you can be contacted in case of an emergency, you may not always have wifi and be easily contactable.
Hard copies are also a great back up if your phone battery dies or you have lost your phone.
Tip 7: Travel Photos
Phone or camera for the best travel photos?
It's a question that wasn't asked before Apple and Samsung added very good camera's to their smart phones. It's a personal choice that is based on why you take photos and what you want to do with them during and after travel. I take both because I like posting photos on my FB page while I'm travelling. I take my point and shoot camera for photos that require zooming in or night photography.
Make sure your memory card/s are big enough (you'll want to snap everything you see!) and pack extra batteries. There will be times you don't have access to power & you don't want your camera dying at Machu Picchu. If you are using your phone to record your travel memories, clear your memory card before you leave home and buy an extra battery pack.
If you are travelling to cold regions, keep your spare battery warm as cold temperature can significantly shorten the battery life, you don't want to find the perfect photo opportunity and realise your battery is flat.
Learn how to take a decent photo. Don't just come home with a collection of Instagram selfies. Memories fade and you'll want something to remember the scenery by.
Tip 8: Stay in touch and share your travel experiences
Ways to stay in touch when you're travelling
Make family and friends happy by registering your travel plans with www.smartraveller.gov.au or your local department of foreign affairs so you're contactable in an emergency. Set up a Skype, WhatsApp or Facetime account so that you can chat to and let them see that you're ok and share your amazing experiences with them.
Don't want to crowd everyone's Facebook feed with your fantastic photos? Create a Facebook page for your trip and invite your friends and family to follow your adventures or post the photos in an album. That way you won't be accused of bragging (even though you are because you're on holiday and they're not!) or oversharing on your social media.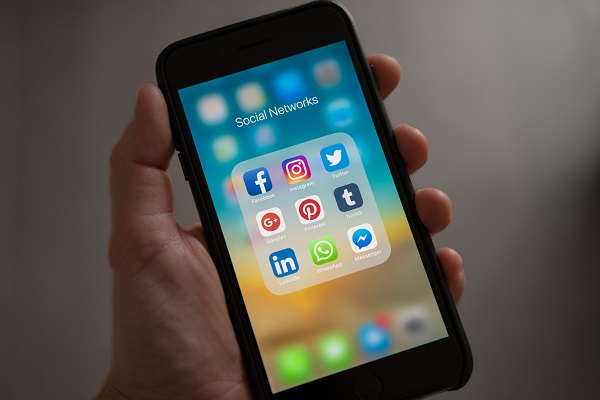 Switch off data roaming on your phone as soon as you get on the plane, it's easy to forget to do it when you land and are overtaken by excitement, anticipation, tiredness and hunger.
If you need to use WiFi, use it at your hotel, café or library. Logging in with a password means the connection is secure, this is what you want if you are doing any kind of funds transfer or buying anything. Public WiFi isn't secure and any details you have on your phone, tablet or laptop can be skimmed.
[BONUS Tip]
When travelling in the same destination for more than one week, we buy local SIM cards, that way we are able to use local data wherever we are and it is secure. Your hotel or hostel can tell you where to purchase a local SIM.
Tip 9: Time to travel
How to avoid jetlag
Start preparing your body clock if you are travelling to a destination with more than a 4-5 hour time difference. I find the easiest way to do this is to set the time of my destination on my watch as soon as I get on the plane and try to sleep accordingly.
Some people will take an overnight flight and spend the day sightseeing, I find this one challenging. I prefer to catch a day flight, even if it means getting into a city later. By arriving at dinner time or later, I go straight to bed, am refreshed the next morning and ready to explore my new surroundings.
Think about including stop overs, breaking up the plane travel can reduce jetlag. If you can't afford a stop over and have a long transit time, explore what Singapore, Doha, Tokyo, Amsterdam and Salt Lake City offer free city tours for transit passengers. If you are going to take this option, make sure you give yourself enough time to get back to the airport and clear customs. Kuala Lumpur is a great city to explore, but it can take up to one hour to travel to and from the International terminal.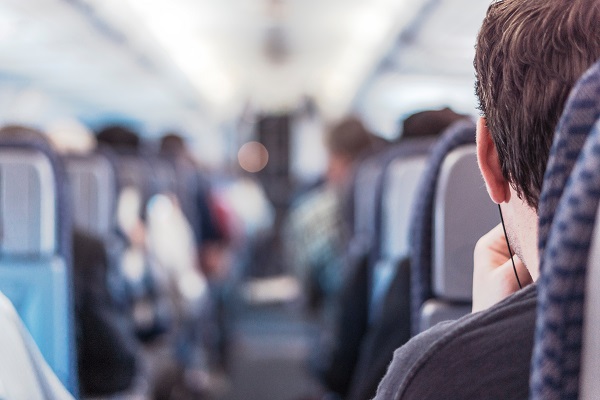 Airport Lounges can be a valuable investment if you have a long transit time or delay. Their chairs are way more comfy, the food is included in the price and you have better WiFi.
Be prepared to sleep anywhere. Ear plugs and eye patches will help block out the light and noise.
Drink plenty of water and stick to simple foods. Avoid drinking alcohol during your flight. Try to acclimatise to your time zone as soon as you land– if you arrive in London at 7am, don't go to sleep, go for a walk and start exploring your new surroundings.
Tip 10: You have landed, time to settle in and explore
Accommodation Tips and Tricks
Have a printed copy of the directions for where you're staying with the full address and contact number. It's easier to give the driver an address on a printed page or ask for directions than attempt to pronounce a foreign name, if you are in a hurry or feeling tired and confused after a long flight.
Worried about the sheets? Take a travel sheet or a sarong to sleep on, if you are worried about the pillows, a t-shirt makes an excellent pillowcase. Don't forget extra locks for your luggage & for the lockers in hostels. Your eye mask and earplugs can come in very handy in hotels and hostels to ensure that you get a good night's sleep.
Inspect your room before you begin to unpack, it's easier and quicker to change rooms if you are unhappy with the room you have been allocated. I had this issue in Vientiane, Laos, I changed rooms 4 times due to a variety of reasons including a door that couldn't be locked from the inside.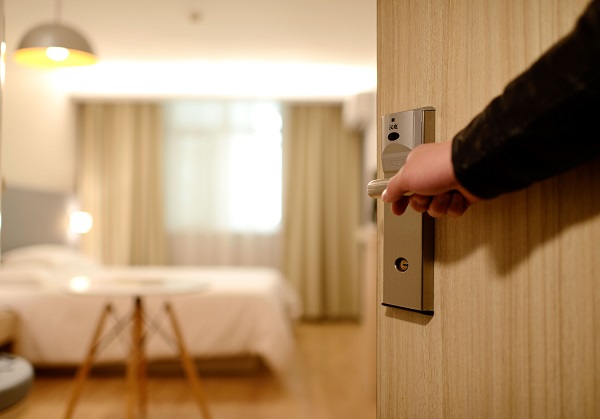 Moving around
Invariably, you will spend a decent amount of time travelling in between destinations. Keep your belongings close to you and within eyesight whenever possible. Minimise how much you are carrying, sometimes you have to move fast to get off a train, in India you have less than 10 minutes to get off before the train takes off again.
If you are travelling by train, make sure you understand the inclusions in your ticket price. A cheap train ticket in Europe may mean you are standing the entire time, not optimal if you are travelling for a few hours or overnight.
Research the local public transport, often it's cheaper and easier to use than relying on taxi's and Uber. For example, New York, London and Delhi have very efficient subway systems that get you around much quicker than buses or taxi's.
Finally, what we look forward to the most about travelling…
Food is glorious but it can get expensive. If you're eating out, eat inside instead of on the sidewalk (in Europe they charge extra for sitting outdoors). Make sure you pack a pocket knife (put it in your suitcase, not in your hand luggage before you board your flight) so you can stock up on fruit, bread, cheese and eat on the run. If you have specific dietary requirements, do some research before you leave and store the details of place you find in your phone, you may not always have reliable WIFi for that quick search when you really need to eat.
Asia is super cheap, but beware of places where there isn't a lot of patronage or the person who cooks your food also handles the money. Lots of nasty bugs live on paper notes and coins.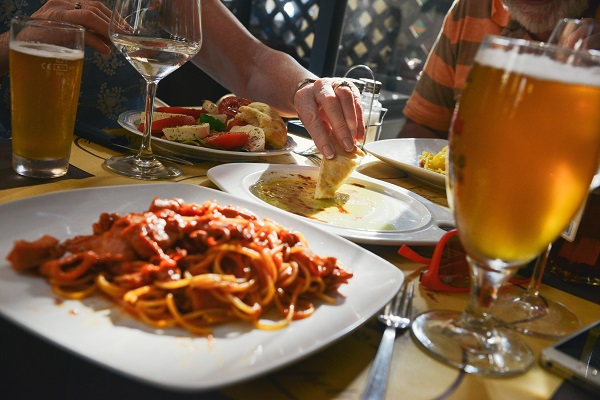 Exploring, observing and indulging are what draws us to travel, slow down to get the most out of your trip. Put the Lonely Planet guide down and give yourself time to relax in park or café and people watch. Wander aimlessly, you'll be amazed at what you will stumble across.
Step out of your comfort zone, amazing experiences can come your way when you do and if that means using the trains in Delhi, or eating ox balls in Vietnam – go for it. You only live once, right? And what happens on the trip, stays on the trip, unless you put it on Facebook or Instagram and then everyone knows!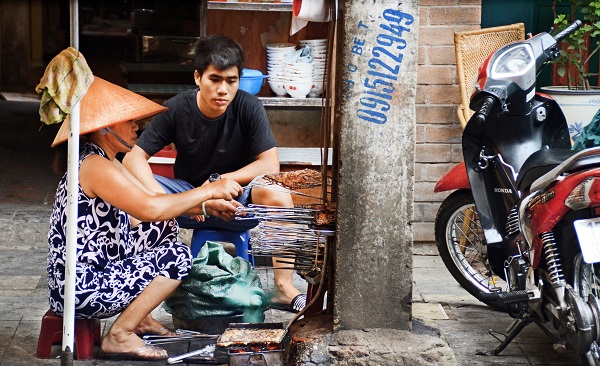 BE KIND, IT'S FREE
Kind to yourself, don't place expectations on your travels and what you "should" be enjoying. Go with the flow.
Kind to fellow travellers, you don't know their full story, what travel means to them or the reason they are travelling.
Kind to locals, they may not understand what you are saying, but they do understand a genuine smile and interest in them, their culture and their home.
We hope you have found our ultimate travel guide useful, we wish you safe, healthy and happy travels.